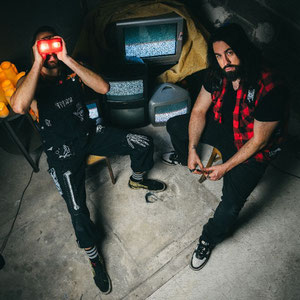 "2 Guys with the energy of 5, playing loud music! "
Musicalement influencé par des Artistes variés (Beastie Boys, Yelawolf, Queen of the
Stone Age, Noisia, Fu Manchu, Terror, Deftones...), THE CHAINSAW MOTEL se
trouve à la croisée des genres, entre : Rock, Hardcore, Stoner, Hip Hop...
Le Duo ne se fixe aucunes limites, et délivre un son puissant, sans concession.
« THE CHAINSAW MOTEL nous éjecte de notre siège avec son ton résolument énergique » - Nawak Posse
« Puisant son inspiration de l'autre côté de l'Atlantique, le duo compose des hymnes chargés en électricité où l'adrénaline est à son maximum. » – My Head is a Jukebox
« TCM n'a rien à prouver, ils sont sur la place et vous n'êtes pas prêts de les déloger. »
– Songazine.fr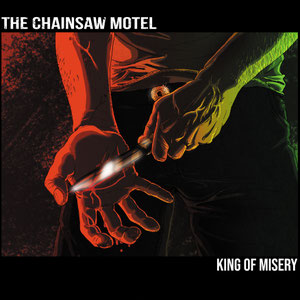 KING Of MISERY
(avril 2021)